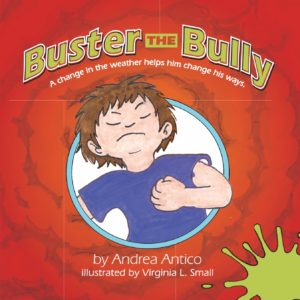 BUSTER THE BULLY was written by Andrea Antico and illustrated by Virginia Small.
Four Color Press.  Designed by Cherishedsolutions.com
BUSTER was featured on Channel 8, DATELINE, https://www.youtube.com/watch?v=H5Ut1ttqCAk&t=4s
Aurora, Colorado.
BUSTER the BULLY is also available as a hard cover book and as a digital edition at Amazon.com and at Barnes&Noble.
It's at  the Bookies in Denver.
Or, you can order a book by visiting the STORE on this website or by contacting me at denveriter@gmail.com
            Thank you for visiting Kindereads.com.