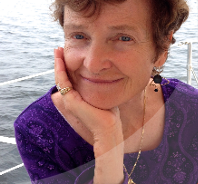 Andrea Antico worked as a school librarian/media specialist in Colorado and for the Department of Defense School System in Bad Kreuznach, Germany and Atsugi, Japan. She has a B.A. from the University of Texas and a M.L.S. from the University of Denver. Andrea has written several educational articles and authored a teacher-resource book about writing book reports. BUSTER THE BULLY is her first children's book. She worked as a librarian in the Denver and Aurora Public Schools for 24 years and currently resides in Denver.  She is a member of AmericanPenWomen and C.I.P.A., Colorado Independent Publishers Association. She is also a member of Spellbinders, a Denver organization of story-tellers.           
Visit her website:     www.kindereads.com or email her at denveriter@gmail.com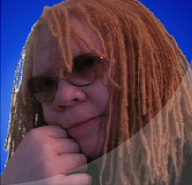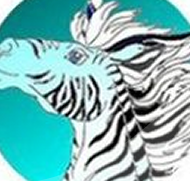 Virginia L. Small lives in Denver, Colorado.  She is a mixed media artist, cartoonist, illustrator, writer and craftsperson.  She has a BFA from the School of Visual Arts and a M.A. from the University of Illinois at Springfield. She also has a certificate in multi-media design from Sessions School of Design.  She currently runs two personal websites and maintains one for a professional writers' group.  You may visit her art site and blog, Zebracorn Art Journeys at:     http://www.zebracorn.com.